Waldzustandserhebung ( Level I )
Simple
Alternate title

WZE
Date (

Creation

)

2013-03-07
Identifier

inspire.thuenen.de/#243f869d-4c82-4453-bd98-e2f2bb8a1123
Status

On going
Maintenance and update frequency

As needed
Keywords
Keywords
Spatial scope (

Theme

)
Keywords (

Theme

)
INSPIRE themes (

Theme

)

Meteorologisch-geografische Kennwerte
vTI-keywords thesaurus (

Theme

)

TI

Bundesforschungsanstalt

Johann Heinrich von Thünen
vTI-keywords thesaurus (

Theme

)

WO

Waldökologie

Waldinventur

Forstwirtschaft

Forstwissenschaften

Waldökosysteme
GEMET themes (

Theme

)
Specific usage

Berichterstattung der 'Working Group on Effects' (WGE) im Rahmen der Convention on Long-range Transboundary Air Pollution of the United Nations Economic Commission for Europe (UNECE) ebenso jährliche Berichterstattung des ICP Forests (Executive Report, Technical Report) und jährliche Berichterstattung der Bundesländer zum Waldzustand

Wissenschaftliche Basis für politische Entscheidungen bezüglich der Regulierung von Schadstoffausstößen; Landes- und Landschaftsplanung

Wasserwirtschaft (Trinkwasser aus Waldgebieten)

Umweltbildung

Berechnung von Grenzwerten und Überwachung der Wälder in Bezug auf Überschreitung dieser Grenzwerte

Klimamodell-Evaluierung

Ableitung lokaler Handlungsempfehlungen für die Waldbewirtschaftung (z.B. Identifizierung von Mangelarealen der Nährstoffversorgung und hieraus abgeleitet Anpassung der Düngeempfehlungen)

Die von den Bundesländern erhobenen Daten werden durch ein- und dieselbe Methodenbasis bezüglich der Geländeaufnahmen, Probenvorbehandlung und Analyse vergleichbar. Aufgrund des gleichen Datenmanagements und einer Bundesdatenbank kann ein effizienter Datenaustausch der Institutionen untereinander erfolgen. Durch die Kopplung an weitere Inventuren unterschiedlicher Maßstabsebenen findet eine breite Integration in die Forschung statt.
Use limitation

keine
Access constraints

Restricted
Use constraints

Restricted
Other constraints

Für die unter ICP Forests erhobenen Daten gelten die im ICP-Forests-Manual (Teil I, S. 11 sowie Anhang, http://www.icp-forests.org/Manual.htm ) gemachten Einschränkungen. Insbesondere gilt: Die Daten werden erst auf Anfrage zur Verfügung gestellt. Für deutschlandbezogene Daten sind Anfragen an das 'National Focal Centre' (NFC) beim Bundesministerium für Ernährung, Landwirtschaft und Verbraucherschutz zu richten (E-Mail: 535@bmelv.bund.de ), internationale Daten sind beim Programme Co-ordinating Centre (PCC) des ICP Forests nachzufragen.
Spatial representation type

Vector
Denominator

25000
Metadata language

ger
Character set

UTF8
Topic category
Description

Deutschland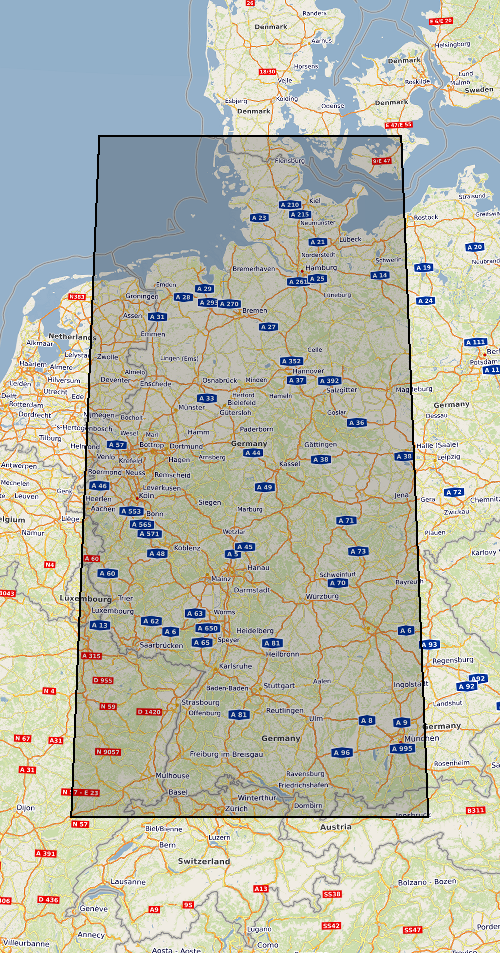 Supplemental Information

When using this data set, it should be bibliographically referred to as 'XXXXXXXXX'.
Reference system identifier

CRS

/

WGS84 (CRS:84)

/
Geometric object type

Point
Distribution format

Geography Markup Language

(

3.2

)
Protocol

WWW:LINK-1.0-http--link
Function

Information
gmd:MD_Metadata
File identifier

243f869d-4c82-4453-bd98-e2f2bb8a1123

XML
Metadata language

ger
Character set

UTF8
Hierarchy level

Dataset
Date stamp

2019-11-18T15:51:18
Metadata standard name

ISO 19115:2003/19139
Metadata standard version

1.0
Spatial extent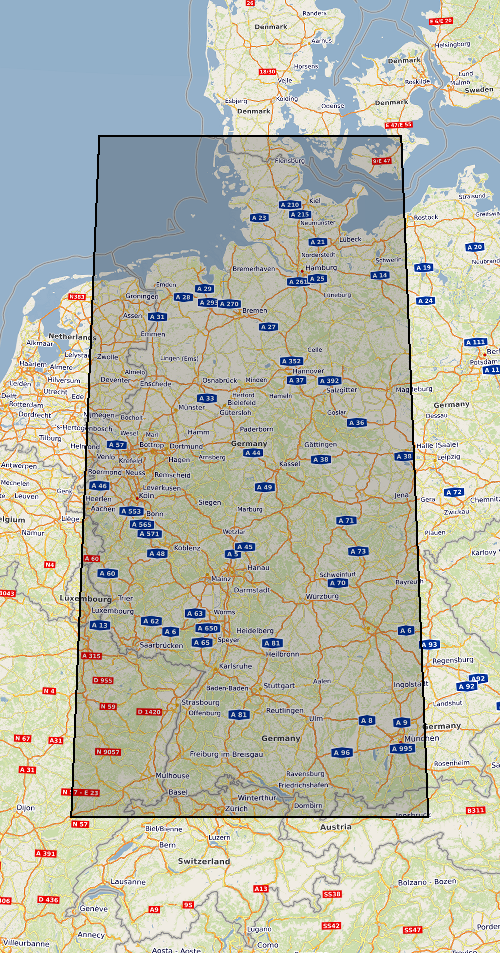 Provided by
Associated resources
Not available